Turn your service into a product
Get more clients, and give them higher quality, using less of your time
Being paid for the hours you work has too many restrictions on growth. Once you have a product you can automate the marketing to earn while you sleep.
If you are a service based business, whether you are a large company or freelance, you need to productise some if not all of your services.
Here are some of the main reasons:-
Do it once and sell it many times over
Automate the sales process
Spend your time perfecting the quality of your product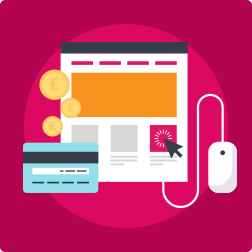 Is this what you are thinking?…
"My service is too specialised and bespoke to become a product."
"My clients need personal service, that is what I do."
"You can't put this type of quality service into a template."
"What I do is too complicated and diverse to make into a product."
Do you want to grow your profit as well as grow your business?

Many of the costs and risks involved in expansion can be avoided by creating products.

Do you ever want to sell your business or make it more valuable?

Your business would be much more attractive with products and an efficient automated sales process.
So how does it work in practice?…
Just look at what has happened to us, Flow Online. We productised the services we could without compromising our values and quality. The products showed transparency, clarity, and for some a better understanding of the process.
Simplifying our Search Engine Optimisation package has brought clients for SEO, who have wanted our other skills as well.
Clarity and automation…
The bulk of our business comes from clients who want a bespoke service, which includes many of our productised services – the whole process is easier to understand and pricing is clearer.
Because of this clarity we have more clients, all of whom have a better understanding of what we are doing for them, and they are aware of the results they can expect.
Most of the actual 'doing' is automated, so we can concentrate on the client's needs.
Here is how you do it…
Pick ONE service to focus on
Again, the first criteria of a productized service is it's focused around one specific service.
So which one service should I choose?
Here are some guidelines for making a wise choice:
Something that clients pay for. Pick one thing that has real value to paying clients. Ideally, it's something clients have paid you for, repeatedly. You want to avoid things that are "nice to have" and pick one service that solves a real "need".
Something that can generate compelling case studies. Proof. It's the single-most effective tool you have when it comes to marketing. Pick a service that can (or perhaps has already) produced real, compelling results for paying clients. For example, Client X saw a 45% increase in sales as a direct result of you delivering this one service.
Something that can be automated. Pick a service that lends itself well to systematization, delegation, and automation. It's my opinion that there a very few services that don't meet this criteria.
Whatever the service is (in this case I have used a client email newsletter):
What's the main benefit to the customer?
Save time, build better customer relationships, grow sales…
What will they get?
Monthly newsletters, compelling content, strong visuals, technical deployment…
How can it be automated? Manual procedures, forms, I'll need a small team…
What might this service be called? The name has to be compelling and refer to the benefits or results…
Go on, have a go, think about something you do that can be productised.
Make a start
Or you could just ask us to do it all for you – now you are thinking…