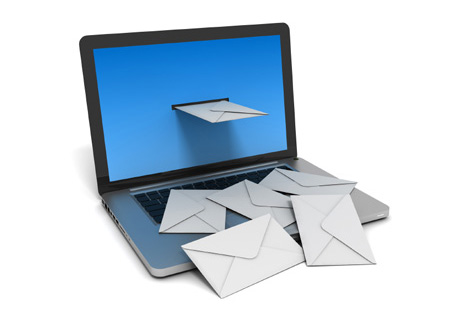 Whatever your business, you must build an email list. In this new world of Social Media there always seems to be a new platform to use or a new theory about reaching people. I am going to show you why you should think about building a list during every marketing activity you launch.
In the digital world your email list is the only one true asset your business will own, and I can guarantee it will give you success, not overnight, but if you follow a few basic rules it will be the cornerstone of your success.
Change happens, more and more these days, so relying on a marketing plan based on someone else's agenda is a dangerous game – yet I have seen this time and time again.
There are companies who have relied totally on SEO, who went broke when Google changed its algorithm. The same goes for Social Media – you are on someone else's platform, and advertising through FaceBook and Google Adwords (PPC) could disappear.
The email list is yours and can't be taken away. If you treat your list with respect, give them the same treatment as your best friends, they will trust you, and will want to hear from you, and when the time is right will buy from you.
The key to building a list is to start – take one step at a time. There is an old story – if you want a 100ft oak tree in your garden, when is the best time to plant it? The answer is 200 years ago – but the second best time is right now.
So why do people wait or procrastinate?
I have heard people say that there is no point in Email Marketing unless the list is 10,000 email addresses, or some have bought lists and blasted them and had terrible results.
A small warm list will always out-perform a large cold list, and it will keep performing if you nurture it. If you write to one person, your Avatar, they will respond favourably.
The biggest lesson here is that the size of the list is not so important as the relationship you have with the list. Sure we all want to have a massive list, and there are ways you can get the list to grow, but first and foremost is the relationship.
Will they open? Will they click? The relationship you have built up with the list will determine how they behave when you send them something. These are real people, not numbers – if you treat them like gold they will pay you back time after time.