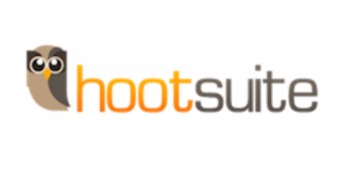 The Value of a Good Social Media Management Tool
As the holiday season is upon us and things at work start to wrap up ahead of the Christmas and New Year break, this does not mean that your business also comes to a grinding halt, and it doesn't mean that your audience isn't watching you and waiting to engage.
Fortunately, there are content management tools which allow for social media to be automated so that your message is still active even when you are not. Of course this will vary depending on the business requirements and activity across the festive season, but for the majority this is a cost effective solution to save you time, whilst keeping a dialogue open with your audience.
At Flow Online our social media management tool of choice is Hootsuite and for many small businesses this tool is the first point of entry for planning and scheduling social media content.
For many SMEs, Hootsuite's FREE entry level plan has more than enough features and capabilities to meet your scheduling needs.
3 social media channels
Basic analytics
Basic content scheduling
Limited content suggestions
Lead capture campaigns
2 RSS Feed integration
150+ free and paid apps
Online help
Free social media e-course education
If your company requires more than the basic free membership, Hootsuite offers flexible pricing based on your requirements.
How to use Hootsuite
1. Choose your plan and connect the social media profiles to your account
Your dashboard will be populated based on your chosen social media streams, e.g. Twitter, Facebook and Google+
2. Follow some simple steps to schedule your social media posts
As outlined in the text box below…
This scheduled post will then appear under the relevant 'scheduled' social media stream, ready to go live at the predetermined time.
Hootsuite, like most of the social media management tools, is very intuitive and easy to use. As I mentioned before there are a lot of social media management tools to choose from, so the selection really comes down to personal choice and your business requirements.
If you would like to know more about how Flow Online can support you in your social media and digital marketing then please call us on 0117 9775776 or drop me an email.