Conservation Farming Unit
The CFU Zambia website helps in the promotion of Conservation Farming and Climate Smart Agriculture. In many parts of Africa, stagnant productivity, population pressure, environmental degradation and the threat of climate change suggest an increasingly bleak future for millions of African families whose livelihoods depend on farming.
For many years the CFU has maintained a close working relationship with the Ministry of Agriculture in Zambia, the Golden Valley Agricultural Research Trust and many other organizations and should take pride in the fact that Zambia is considered a leader in the promotion of Conservation Farming.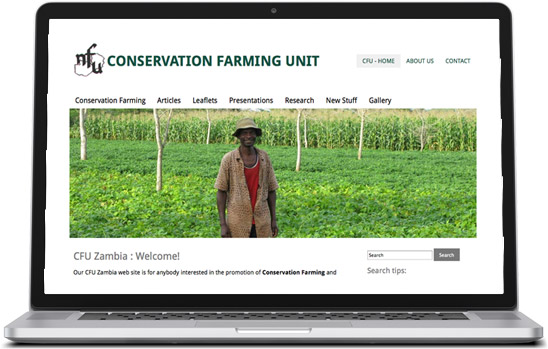 They also acknowledge that without the consistent support of the Royal Norwegian Government over the past 16 years, none of this progress would have been possible.
The adoption of CF in Zambia has already improved the livelihoods of tens of thousands of farming families, so they are now also working with partners in Uganda, Kenya, Malawi and Tanzania. CF works and needs to be promoted as vigorously and widely as possible.