Sisman Property Consultants
Consultants brochure site that shows case studies and testimonials. It was important to get across the core values:
Trust
Loyalty
Integrity
Professionalism
The website had to be vibrant and professional, showing credibility and knowledge as well as the flexibility and benefits that dealing with a consultant can bring.
Using one of our templates we managed to exceed client expectations within a suitable budget. We did everything to set the client up ready for business, including Social Media, print, email marketing and setting up his phone for email.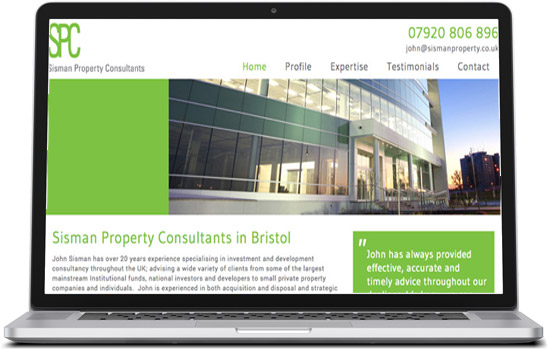 "Because we are a small company, my website is very important to me. I needed advice on everything including website, email, phone set-up, social media, email marketing, even stationery. In the corporate environment these things have always been done for me, and I was delighted when the guys at Flow Online took all the stress away and delivered exactly what I wanted."
John Sisman