5 Steps to Start Your Online Journey
Keen to run a course but unsure how to package your skill and knowledge online? This checklist will get you started.
Download Your Free Course Creation Checklist to:
Reach more clients
Help more people
Reduce 1 to 1 consultations
Earn more money
Our very first client back in 2016 didn't think it was possible to package his knowledge into an online course, he now launches 3 times per year, works less and enjoys a stress and debt free life.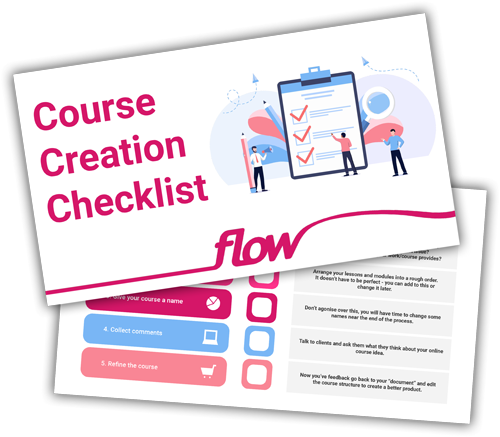 By entering your email address you agree to receive marketing emails from Flow Online. You can unsubscribe at anytime. Please see our privacy policy for more details.