Health & Wellbeing Practitioners:
Discover How to Impact More People in Less Time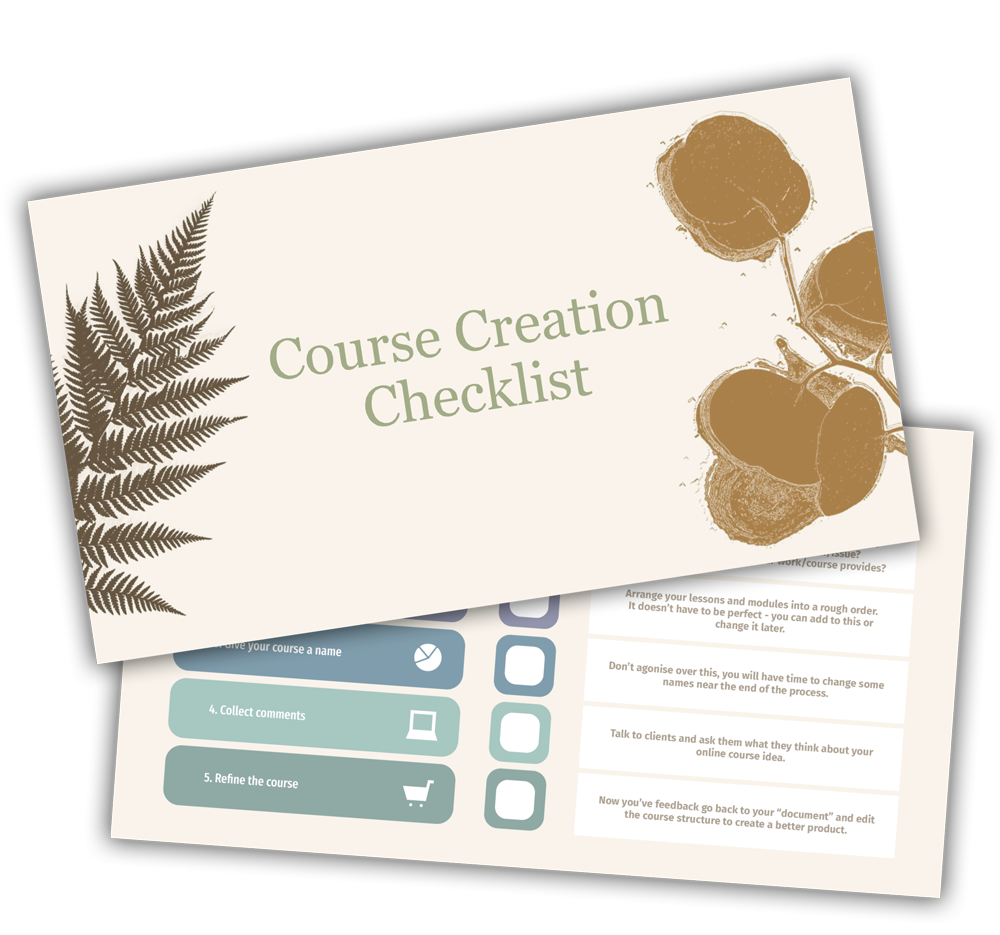 Keen to run a course but unsure how to package your skill and knowledge into a course format, this checklist will help.
Turn your passion, knowledge and teaching expertise into an online course, so you can reach more people, earn more money, work less hours.
Download Your Free Course Creation Checklist.
Tips & Recommendations to make getting started easier and faster.
Time-saving Ideas to get the most out of limited resources and time.
Expert Advice to avoid making the same mistakes most course creators make when they get started.
By entering your email address you agree to receive marketing emails from Flow Online. You can unsubscribe at anytime. Please see our privacy policy for more details.