Design and Build Online Courses That Will Elevate Your Dental Career & Make You Money
Gain the confidence to build a course that people will buy – start with this checklist
Download Your Free Online Course Checklist so you can:
Create residual income
Help more people
Maximise your time
Spread knowledge of your specialism
Earn more money
Success for a UK Dentist…
Our very first dental client back in 2016 packaged his knowledge into an online course, he is reaching 6 figures per launch. He works when he wants and enjoys a stress-free life.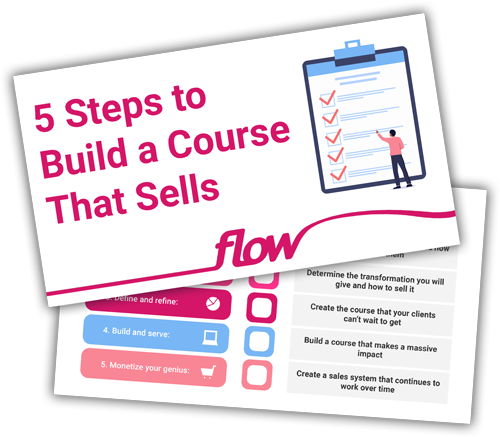 About Flow Online
Flow Online are experts in online marketing and building courses.
We guide you in packaging your skill and knowledge into a course that will engage with a wider audience.
There are 5 important steps to building a course that sells and creating a successful online business. Download now.
Take the first step on the way to mapping out a course that empowers you to take control of your own life with proven methods.
Are you ready to grow? This checklist will be the start of a new business model that allows for the lifestyle and desired impact.
What dentists say about our courses:
"Flow Online gave me the knowledge and confidence to help me sell my online course"
"The success with our practice and courses just wouldn't have been half as successful with their help and support"
"They understand our message and what were trying to achieve"
Sign up for FREE access
Do you want clarity and a method which avoids common mistakes?
Get access to the Free Online Course Checklist. Just enter your email address below:
By providing your details, you will receive email communication including all course updates from Flow Online. You will be asked to confirm your request before receiving any further information. Read our Privacy Policy.