Writing Copy That Converts
Email Journeys to Gain Clients
A strategic approach to content marketing will pull prospects into your thoughts so they want to become clients.

Online or offline; course, service or product; how do you reach to the masses, what do you say to them, and how do you get them to believe in you? You wouldn't offer a diamond ring on the first date.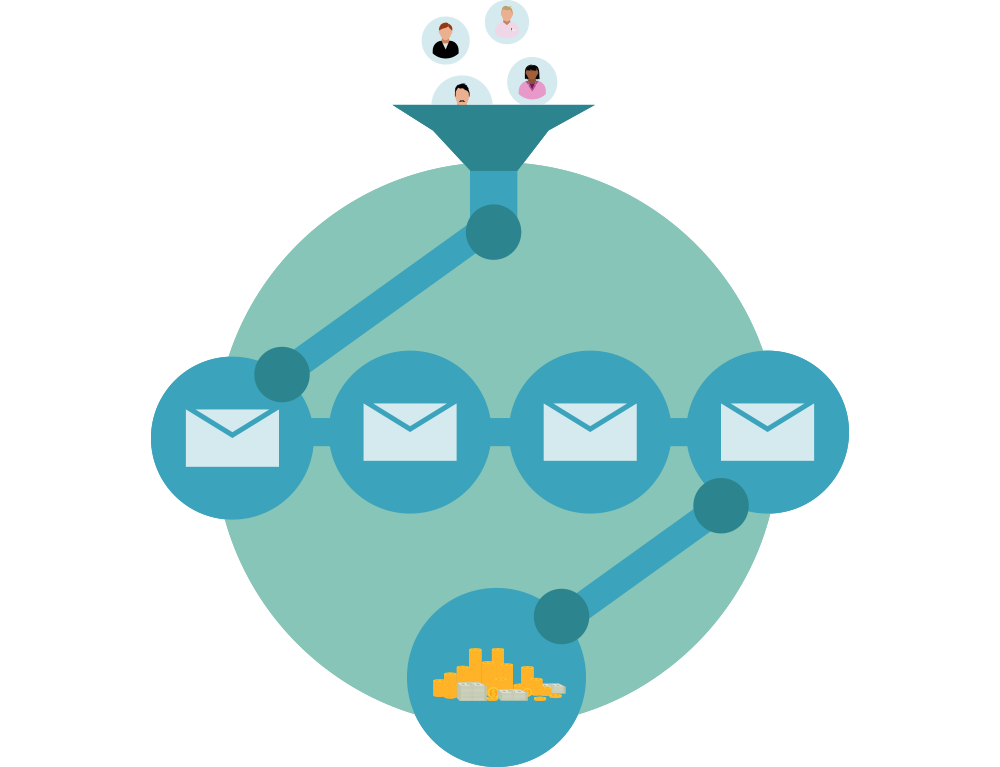 Marketing has changed…
Consumers want you to reach them in a different way…
Telling consumers what to buy, using features and benefits, is a strategy that no longer works.
Communicating with your clients and prospects without selling is an art we should all learn.
Creating and delivering great content that makes your clients more intelligent, will result in them being loyal to you.
If you were meeting someone face-to-face you would ask questions, care about, and try to find a solution to their problems. Content Marketing addresses these problems online, in a voice they recognise, that demonstrates to them that you understand.
Content must be valuable and relevant…
If you provide content without relevance then you are just talking, bigging yourself up.
Content which is not valuable to the consumer is just stuff, and a waste of everyone's time.
Marketing is useless without content, so make it relevant to the consumer, and the best possible information you can muster.
Focus on users, not the keywords…
Creating interesting content on niche subjects will bring you focused and specific visitors.
Creating great content that people want and are willing to share is the right approach.
Search engines are aware of you when you consistently provide specific, quality content.
Create content for your consumer
The first thing you should think about is your audience.
Who are they (there could be more than one)?
What are their problems?
How can we help them?
Where are they – where do they hang-out?
Then you have to talk to them as if they were in front of you, and in a language they can understand.
Create an Email Marketing System that gives you regular hot leads…
Your email list is where the long-term gold is
If you get this right you are ahead of the competition
This is an important point that most people miss
If you treat your list well it will reward you many times over
Product and course launches are made possible with your email marketing strategy…
Set up your website so visitors want to subscribe to them
Set up autoresponders for one-off or a series of emails
Set up a series to be sent automatically for training or longer-term sales
Get an instant report for your email campaign
Focus on your client, not the sales process
If this seems like hard work – good, anything worthwhile has to be worked for. But don't let your hard work be wasted, it can be maximised with automation, so you can concentrate on the client rather than the process.
So, do you want a proven strategy or use 'hope marketing' like the majority of businesses?
This formula works. If you would like some guidance or even create the whole launch…