Marketing for Dentists
Want to know how to get more dental patients?
Discover how digital marketing can be the most cost effective method
Everyone is looking for the golden arrow – the one thing that makes the biggest difference, or the marketing technique that sets you apart from the rest. What is the next shiny object that nobody else knows about?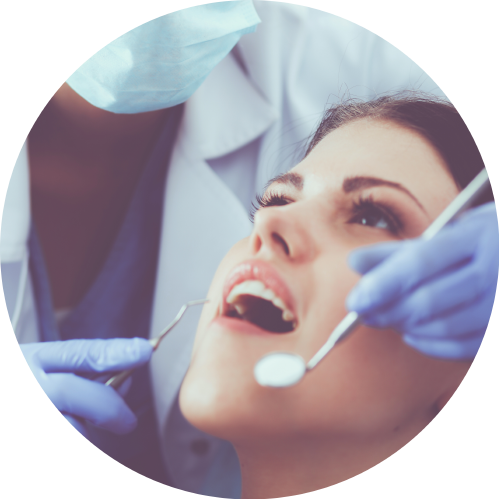 The best marketing company for dentists
Any good digital marketing company will talk about all the marketing subjects listed below. Some will be better than others at implementing and execution, but that isn't the real difference. The best dental marketing agency will assess your situation, do the job for you to get momentum, then pass the knowledge on to you as it happens.
Marketing plan for dentists
The first job is to get an initial boost, and the aim would be to work on all the things listed below to get the optimum marketing system for you, which brings in the right amount of interest, and the right type of patients. A system which pays for itself to begin with, and consistently makes you more and more profitable. This takes some time to implement, but then comes the exciting part.
Ethical marketing system for dentists
Once your marketing is working well, the next step is to get the most from your efforts. We would help you set up systems which automate the successes, and at the same time work on other aspects of marketing to keep improving your profits. There is no hard selling involved in our systems, that just doesn't work.
What does working with a dental marketing company involve?
Everything we do at every stage is done with empathy, to build trust and authority. This is the most efficient way for short and long-term growth. Hard sales has never worked, and especially for dentists, a softer, more informative approach is not only nicer, but actually gets better results.
How can a dental marketing company help?
For a dental practice to improve profits it has many things to consider. You know what they are, plus you need to keep your costs down, but are you capable of making a profit at marketing?
Let's look at what you are trained to do – dentistry. If you need a specialist you bring one in, or refer to them. So what about marketing? Have you considered the cost of doing your own marketing? The cost of the time it takes, the learning involved, and the results are never what you expected.
What would you say to someone who wants to work on their own teeth or their friends'? That would disrespect all the learning and hard work you have put into your training. So what about marketing? Do you think just by watching others and doing some research is setting you up as an expert?
How to pay for a marketing agency?
You can look at other practices and wonder why they are doing well. They are fundamentally no different from you, but they have decided to invest in a marketing agency. Some see this fee as a cost and that is why they do it themselves. The practices who see the benefit in outsourcing marketing have seen it as an investment, and the payout is quicker and much higher than doing it yourself.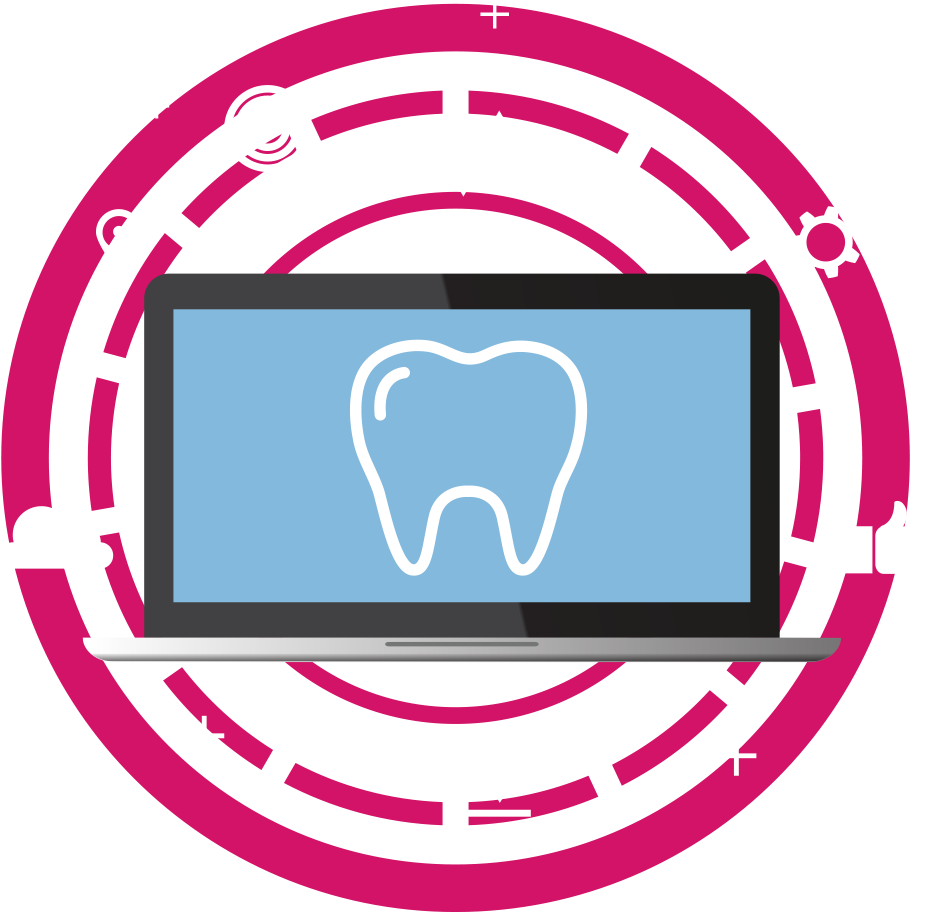 More treatments for your current patients
Anyone looking into marketing knows that the best way to increase income is to get your current clients to buy more from you. I don't mean getting them to buy things they don't want – that is not ethical. However, most of your patients come to you for one procedure, and would be interested in another product or procedure if you show them at the end of their treatment.
Invisalign and 6-month smiles
When your patient comes in for a routine check-up, or a procedure, offer them something else if you think they might benefit from it. More people want to have straight teeth, so why not offer them these treatments?
Bioclear or black triangles
If you are qualified to offer the Bioclear Method, this is a cosmetic procedure which many patients are happy to discuss, and can get great results from.
Email marketing is not selling
If you find it difficult or intrusive to talk to your clients about new procedures, then an automated email journey could help do more than keep in touch. Once a patient has finished a treatment with you you could trigger an email sequence which tells the patient about general oral hygiene, and can be followed with a series of gentle emails which explain other treatments at your practice. Gentle and ethical.
How do you measure ROI for dentists?
Measuring ROI (return on investment) is difficult for any business. With profits getting tighter all the time it is prudent to look at all aspects of patient acquisition and conversion to see exactly what worked and what didn't. Using digital marketing allows you to measure everything and then helps you to make informed decisions on where you spend your money, instead of guessing and hoping.
Which tools can help ROI for Dentists?
Most of your enquiries today will come through Google or Facebook. There are other sources which we can discuss but these are the main two.
Google Analytics for Dentists
Google Analytics tracks every visitor to your website and will show you their behaviour (where they went and how long they stayed, etc). This is a very powerful tool which can show you how to improve your website and landing pages.
Pay Per Click (PPC) for Dentists
Any advertising is a cost which should be measured, and if you use Google Adwords (PPC), especially locally, it can really boost your reach, but be careful. Use it to measure and improve, don't let your budget run away from you, and use these results to work on your website to make better organic pages.
Facebook campaign management for Dentists
Knowing where your potential patients hang out, and what to say to them is a mixture of science and art. If you get the mix right, Facebook and Google can be a great source of potential patients and conversions.
What is SEO?
When someone enters a question or any words into a Search Engine (like Google) the Engine searches for website pages which are the closest match to what it thinks that person is looking for. Search Engine Optimisation (SEO) is the art of maximising the opportunity by helping the Search Engine find the page you want them to.
Dental Search Engine Optimisation (SEO)
If your website is ranked #1 for a search in your area you have a great chance of attracting more patients, and if you are not showing in the top 3-5 places you can be sure that your competitors are getting that opportunity.
SEO, art or science?
Whether you look at it as an art or a science, there are many techniques to use, and done well, SEO can give you the best ROI, and should be taken more seriously than most people think.
What is Ethical SEO?
Our time as Google Partners has given us great insight into what will attract new patients and what doesn't, and the best approach is being ethical. There are many Marketing Agencies who practice SEO, and unfortunately many of them try to find clever ways to beat (or even cheat) the Search Engines. This may have seen some success in the 90s for a short time, but it doesn't work now.
Educate your Community using Empathy
Empathy is key, and if you can create a web page with fantastic information which is specific to what is being searched for, then the Search Engine will want to show your page first. Give your patients helpful advice about their oral care and overall health, this will build your authority.
Boost your SEO with Video
Video marketing is one of the most powerful ways to increase your search engine visibility. With regular video posts, you will boost your Google rankings and grow your practice. A video series will give you credibility and is a great way to build trust. Video marketing is powerful and will draw in new patients consistently. Your video posts can be shared across Facebook, YouTube, and other platforms to increase your visibility and maximise your ROI.
SEO website health check for dentists
All websites need to be optimised to make the most of every opportunity, and very few dentists do this. By carrying out important health checks on your website, you can then create a tailored dental SEO plan to fully optimise your website for future success.
Social Media for Dentists
Why should dentists use social media?
Seven in ten UK citizens are on social media, according to a Statista study released earlier this year. The same study found that 67% use Facebook. If you want to reach new patients, a portion of your marketing time should be going to social media. Quite simply, you should be where your patients, and prospective patients, are looking.
What social media platform is best for dentists?
Many dentists, especially those we have been involved with through our course providing partners, are using Instagram, but is that where you are going to find potential dental patients? Of course there will be some, but your best return will come from Facebook.
Why is Facebook the best platform to find dental patients?
Facebook is not just for kids any more. Nearly 80% of adults ages 30 to 49, and just over 60% of those between 50 and 64 are on Facebook. Why do these people matter? These are the decision makers in the family, and are more likely to want private treatments.
How do dental patients use Social Media?
People use social media sites for many reasons including recommendations on products and services, including dental care. Strong branding helps you stand out. It delivers a consistent and memorable message about your dental practice.
Digital Marketing and online advertising for Dentists
What is the best Digital Marketing Return for Dentists?
Communicating your brand to your patients and future patients is building authority and trust, but there is something else you can do, an ethical technique that most businesses in all sectors miss. Bringing people to your website is a great idea, but what do they do then? If you don't engage with them, they could be lost forever, to a competitor.
How to use Digital Marketing for Dentists
Everything you do and post has to be building your list, this is true for all businesses, especially if you are dealing with the public. You must build an email list and use this to create authority and build trust in you and your brand. You may build a social media following, but you don't know what they see or how engaged they are. With email you have control of your followers, and if you treat them well, they will stay with you.
Advertising for Dentists
Advertising is a way of showing your audience what you stand for and to gain their attention. Sometimes (very rarely) does advertising work purely as a sales tool, it should be used to build momentum. Use an incentive (we call this a Lead Magnet) in your advertising to make them do something (CTA, or call to action), and at the same time join your email list.
Email Marketing for Dentists
So you have offered an incentive and someone has given you their email address, now you have to treat them like gold. Take them through the GDPR procedure and make them feel safe, then give them what you promised, plus something else they were not expecting. Now you have their email address, and you have made them feel comfortable about you, send them another interesting email with more great content. Build authority and trust all the way.
Lead Magnets for Dentists
Nobody is going to give you their email address just because you asked them, and rarely is the promise of your newsletter going to convince them either. You need to give them something, a specific gift that is relevant and valuable to them. This is called a Lead Magnet. This gives you two things, an opportunity to WOW them, to over-deliver, and the second thing is that now you have taken an important step towards building the authority and trust you need for this person to buy from you. If you do this well, they will buy again and again.
Writing Copy for Dentists
Like any business in any sector, there is a right and a wrong way to write to potential and current patients. Writing copy that converts is a gift that very few copywriters possess. There are mental triggers you must use and trigger points to get them to take action. The science and psychology behind this subject is fascinating. You will also need a Content Calendar for seasonal relevance which takes forward planning.
Does PPC work for Dentists?
Sponsored Ads (also known as Pay Per Click or PPC) can work very well for dental practices, but beware, you can burn a lot of money if you are not careful. The common mistake most businesses make is to do with a little bit of success. Because it works ok doesn't mean you are doing all you can. With the right PPC strategy in place you can optimise your reach and maximise your contact.
How does PPC work Locally for Dentists?
Some dental practices burn money by showing ads to people who are not likely to use their services. Some get the targeting methods half right and get some success, but if you delve deeper you could find that a combination of keyword research and geo-targeting can optimise your ads and maximise your return.
Should Dentists use Custom Landing Pages?
All advertising should be targeted and specific. You are spending hard earned money so you want to be seen by the right people, of course. But there is more to do. If you send them to your home page there is a high chance they will drift off – you have to be more helpful. Send them to a specific custom landing page, which talks about the product they searched for, and uses the keywords they used to find you.
How can Dentists use PPC to work harder?
When they get to your Custom Landing Page, and see that the content is specific to their search, their trust is rising as well as your authority, so now is the time to ask them for their email address – if you have their email address you can carry on the conversation without it costing you money. So offer them an incentive (Lead Magnet) which is also specific to their need.
Facebook Ads for Dentists
Wherever your target audience is, that's where you should be. You can experiment, but you will find most of your potential patients here.
How do sponsored ads work for dentists?
More than just a post, each ad should drive traffic to a custom landing page where interested patients can contact you and learn more about what you offer.
How to reach your ideal patients
Sponsored ads appear in the Facebook newsfeed and sidebars of Facebook users based on who your target market is. Facebook is very targeted using the demographic information of the person you want to attract.
Boosted Facebook posts for dentists
Facebook can show your posts to users based on specifications you set, and you can target the patients you want with boosted Facebook posts. This is an additional investment, usually worth making. Boosted posts allow for you to target Facebook users based on age, gender, and location. Remove the guess-work from Facebook ads and ask us to help you.
How do dentists get reviews?
Reputation Management marketing for dentists
Gentle email marketing campaigns slowly build trust and good relationships with website visitors. One of things that Google takes notice of is reviews, so after a treatment, ask your patient for a review, they are in the right frame of mind at that point. Ask them to review you on Facebook and Google – it really does help.