Email Marketing
Better ROI than most other marketing
Your email list is where the long-term gold is. If you get this right you are ahead of the competition.
This is an important point that most people miss. If you treat your list well it will reward you many times over.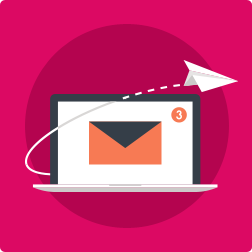 Do you have an 'engaged' email list?…
It is never too late to start, but building your list is a must…
You own your list and can control your engagement with it
Get the attention of your audience and keep them interested
Track every click and send a targeted follow up instantly
You only send emails to the people who want to get them
Personalised emails get a much higher click-through rate
Engage with new subscribers and reinforce your message with auto-responders
Create an Email Marketing System that is automated and geared to give you regular hot leads, as opposed to 'hope marketing'.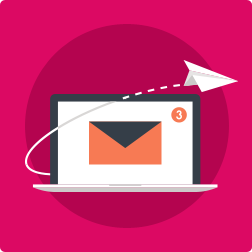 Product and course launches are made possible with your email marketing strategy…
Set up your website so visitors want to subscribe to them
Set up autoresponders for one-off or a series of emails
Set up a series to be sent automatically for training or longer-term sales
Get an instant report for your email campaign
Own your email list and steer your marketing strategy based on feedback and facts…
Search Engine Marketing (SEO, PPC, etc), Content Marketing, and Social Media are all very important, but think about ownership and control for a second…
Google change their rules all the time, as does Facebook. You can't rely fully on these.
Your list however, is yours.
If you treat your list well it will reward you many times over.
Automate your sales funnel
Set up regular split tests which will constantly move you forward.
Provide valuable gifts in return for feedback and surveys; you will be in control of your online marketing and know exactly what to do to improve the system.
If you show your list respect, it will be returned, so when it is time to sell something, they will be happy to listen…
Send emails that engage people and pull them into your campaigns
Your emails should 'pull' people in, and only 'sell' to this list now and then – 'push'
A small engaged email list is much more productive than a large cold list
If you treat the list like family you will 'pull' them into wanting your products and services
Do you need some help building an email list?