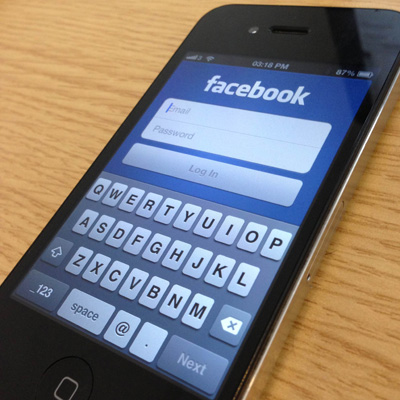 Most people I talk to say that Facebook is for teenagers and personal use, not for business.  Well, not necessarily so, in my opinion.  It depends on many things, but the place to start, as usual, is your customers, clients and prospects – what is the best way to engage with them?
This is the next one in the series of posts as a 'Beginner's Guide to Social Media'.  There may be tips that expert Facebook users can take away from this, but it is essentially for the benefit of people who have not used Facebook much yet.
Business v Personal
Some people get confused between Pages and Profiles, and if you get this wrong there are ways of changing it.  Groups are for individuals, and Pages are for business.  This all started with Facebook not really knowing how they wanted businesses to use the platform, so they created Pages.  Now they encourage you to use Pages for business.
Groups are limited to 5000 users and your business may want to aim higher than that.  Also, in Groups, you are the 'admin', whereas any one of your team can post on your Pages.  Pages have slightly better functionality, and with Groups you can create 'private groups'.  Pages are all public.
Build your Facebook Page
To create a Facebook Page, you used to need a Facebook account.  This has changed, so now you can create a page and add 'administrators' if you wish.  You can have an unlimited number of Fans (people who have 'liked' your Page).
Vanity URL
This is very important for promoting your company.  For SEO purposes you should choose a Vanity URL.  Before this you will get a very long URL, and when you choose one it will look similar to this http://www.facebook.com/flow.online, which is much easier to use.
What content is best for pages?
Post content that is interesting and not too self-promotional.  Post photos and tag them.  Ask people to share the content.  You can also ask people to share this content, and ask questions like 'comment on…', or 'tell us…'.
Also, competitions are a great way to build Fans, and also build your database for email marketing.
Paid Advertising with Facebook
More than 30% of all pages viewed on the Internet every day are Facebook pages – yes, 1/3 of all pages.  That's around 75 million.  Interested?
This can be very effective, so please don't dismiss it.
Obviously there are very few companies who would want to reach all these people, so there is a great filtering system.  You can filter for many different areas and can therefore become very targeted.  For instance, a wedding photographer could specify females in a 10 mile radius of Bristol, aged between 25 and 32, who are engaged.
The more specific you are, the more it costs, but as the CPC (cost per click) increases, so does the ROI, making it a more worthwhile exercise.  And, as usual, specific landing pages will increase engagement.  You can budget spend similar to PPC (PayPerClick or Adwords), but when done well, it can be cheaper and more effective.
In Summary
Pages are better than Groups for business.
Get a Vanity URL.
Use competitions, or give a gift for a 'like'.
Post and advertise with interesting content.
Target specific areas and give them relevant landing pages.
Have you ever considered using Facebook for business?  Or you want to but don't know how to advertise?  Let us know below.