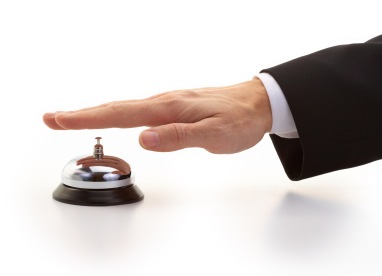 If you are serious about online visibility, your website needs to be developed with your Digital Marketing strategy in mind.
Contact us now for a free Digital Marketing Audit
This is what we should be offering you, so please let us know how we are doing.
A Massive Opportunity
According to Forrester research, from 2009 – 2014, the average annual growth rate in digital marketing spend, will range from 11% for Email Marketing to 34% for Social Media.  What other marketing areas are experiencing that type of growth?
The Digital Mix
There are four key ingredients to our service that you should be getting from us:-
Search Marketing
Email Marketing
Social Media
Analytics & Reporting
These areas are where we can deliver real value.
Note I didn't include Web Design.  Simple website building has become easier and easier and most people can either build a website themselves or get someone to do it for them cheaply.  However, if you are serious about online visibility, your website needs to be developed with your Digital Marketing strategy in mind.  We don't just build websites; that is a 'transaction'.  We offer a 'service'.
Five Key Success Factors
We have identified five key areas where we need to develop our staff and business:-
Broaden Your Horizons. Fundamentally, we need to think bigger about what it means to be an "agency" that serves our clients.
Sell Ingredients, not the whole meal. Digital marketing is not about doing everything for a particular client, whether they need it or not.  It's about building focused competencies that solve common client problems, and offering that specific service, and others, within a marketing strategy.
Begin with just One Service. Gaining trust sometimes takes a while.  This focus on a specific service rather than generality applies to business development, too. We should never say, "we want to be your agency."  Instead we should be saying "we want to triple the profits you generate from your email program, and track every click and every penny to prove it."
Embrace the Maths.  Online marketing success is more about science than art, and whoever keeps score eventually controls the budget. Return On Investment with measurable goals and conversions paves the way to successful Digital Marketing.
Adjust Staffing and Timelines. One of the reasons we have part-time staff.  Digital marketing isn't about campaigns, it's about waterfalls. You're ALWAYS marketing. Every search, every click, every tweet. They are all an opportunity to win or lose. That requires a consistency of attention that differs from most traditional staffing patterns.
Fifteen Services. Which Are We Providing for You?
I see fifteen online marketing services that small and medium agencies could credibly offer clients:
Search Behaviour Analysis
Search Opportunity Audits
Search Engine Optimisation (SEO)
Blogger Outreach
Authority Identification
Word of Mouth Campaigns
Online, Socially-Driven Campaigns & Contests
Mobile Apps & Campaigns
Content Optimization & Strategy
Video Content Creation
Web Analytics & Testing
Email Effectiveness Audits
Social Behaviour
Website Audit
Google Speed Analysis
How are we doing as a Digital Marketing Agency?  Let us know and you might get something you weren't expecting.