Automate Lead Generation
Own your email list, treat them like gold, and produce regular hot leads
Your email list is where the long-term gold is.
Treat your list regularly with help and information about things you know they want to hear. Show respect and they will return it, so when it is time to sell something, they will be happy to listen.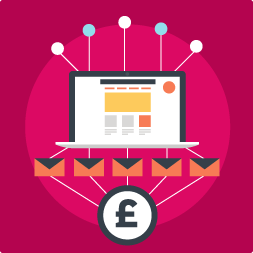 Do you have an open mind about lead generation?
Email doesn't work in my industry
My clients don't want to be bombarded with email
How can I build a list – buy it?
Nobody reads email any more – they are into Facebook now
Most people say these things, and that is why most people are getting this wrong…
Your email list is the one true asset you have in the digital world. All of your marketing, with Social Media, blogs, PR, offline – everything you do, must be aimed at building your list.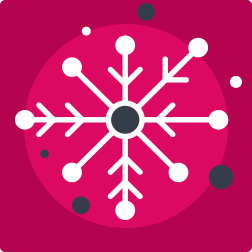 Collect all your assets
Do you have a database of any sort?

Contact these people to get or confirm their email address and let them know something interesting is coming to them.

Collect all the blog posts or articles you have written in the past.

Most will still be relevant so don't spend time rewriting them. If you have none, don't worry.

Are you a member of any club or institute?

This could be anywhere at all, online or offline, where they have a membership group you could contact.

Do you have any presence in any of the Social Media platforms?

Social Media platforms will need to be organised and work together, even if you have never used this medium.
Create a campaign journey
Draw a mindmap of how you are going to execute your marketing plan.
This will include:-
Build your cold list through current assets
Use your cold list and Social Media to entice people into an engaged email list
Create an autoresponder sequence
Create content videos and a sales video
Launch the product, service, course.
Plan how to communicate with your 3 new lists – cold list, engaged list, buyers list.
Marketing Campaigns – Seasonal or Evergreen
Seasonal campaigns have a start and finish, they can be repeated, but they are rigid in their structure.
Evergreen campaigns are always there, so someone could enter into the top of your funnel at any time and make their way through.
Specific seasonal campaigns help you to be laser focused and are particularly good for specific targeting.  Having many niches can be difficult to manage, so this is a way of planning your campaigns throughout the year to suit each target market.  Also a scheduled campaign creates scarcity because it has to end on a certain date.
If you have products and services that sell themselves without scarcity, the advantage of an evergreen campaign is that you create it once and it runs in the background with little or no maintenance from you.
Each method has its merits, so be sure you chose what is right for your prospect, not you.
Talk to us about generating more leads and creating a great sales funnel