Digital Revenue Streams
Automate your income with online sales by giving your clients what they need
Talk to your clients and prospects about their aspirations, issues and needs. Use Social Media to monitor what they are talking about.
Inspiration and ideas for future products, services and sales will come from interacting with your clients, from asking questions about their issues, and listening to them.  They will tell you what product or service to build for them. Or create an Online Course to teach them what they want to know.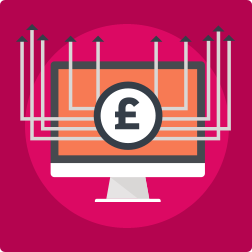 There is nothing wrong with my marketing strategy, we just need more time in front of clients…
You know your market and you know how to reach your prospects
You know what your clients need, you just have to beat the competition
We don't want new products we have to sell more of what we have
We live in a changing environment, and your client's needs will change. Your imagination has to be agile, and your mind should always be open. Seek out problems to solve, and always be thinking about the ideal client and their issues.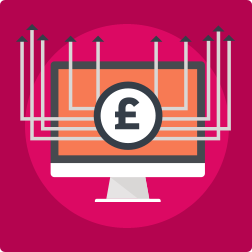 Your client has your next product in their head, find out what it is…
Ask questions of your client that provoke a reaction
Get under the surface with real concern
Take the conversation further than marketing
Find out what is stopping their life and business from moving forward
However, be careful…
Listen to the inner meaning to the issue, and not the solution your client asks for. What they really need could be a solution neither of you have thought about yet.
"If I had asked people what they wanted, they would have demanded faster horses."
Henry Ford
Automate your income
Always be thinking about having digital products and services that are part of the client journey. These products may only bring in little bits of revenue, but they make the client happy, they tie the client into you, and the process helps you to understand the market better than your competitors.
Talk to us about your ideas for digital revenue streams, let's help you make the ideas a reality –