Website Design
Design your website to work harder for you.
Why does great design have such a big influence?
This is your opportunity to level the playing field, the internet does not judge you on the size of your business.
Your website needs to ooze class, be bright and vibrant, right up-to-date, professional, and sticky (informative enough for visitors to return). Plus you must offer online ordering. You need to do all of this AND be ranked well by Google.
Make it work harder with Website Lead Capture.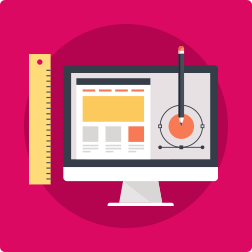 Does your website work for you?…
Is your website right for your market today?
Can people order from you online?
Is your website easy to use with great navigation?
Does it have flexibility and longevity?
What do you want it to do for you?
What is the main objective?
Is it mobile and touch device friendly?
The first thing you should think about is the visitor. What do they want? What should they see when they first get to your website?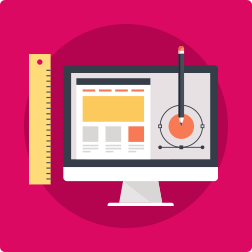 Functions, Plugins and Widgets…
Many of our clients need complicated websites with much flexibility and functionality. For these sites we use suitable platforms to cope with these needs. Most businesses do not require this.
Development platforms and softwares evolve, so which is the right solution for you? This will depend on your unique business requirements, including ROI – sometimes, what you already have is ok, it just needs to work harder.
Flexibility, Scalability, and Usability…
The website should be built with a Content Management System, and the software should be easily accessible, as well as flexible and scalable enough to cope with its natural evolution.
For marketing purposes your website should be integrated with the latest software to deliver accurate traffic analysis. Equally technical excellence will help to give a great visitor experience on your site.
Aim to create a strong visual identity for your brand
Good website design that engages with the visitor will give you a real edge over your competitors.
Enhance your brand, show professionalism, and give the right impression from the start, with a great visitor experience.
Make the most of mouth-watering design and high standards of coding…
Design should be engaging, and interesting
Work with designers who offer ideas and solutions
Great navigation, accessibility and usability
Generate maximum search engine exposure
Be aware and responsive to mobile devices
Establish a memorable, digital and offline marketing presence