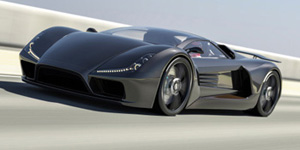 But where is the noise (buzz, action)?  Where are the links, likes, followers, traffic, Google rankings?  How will your clients, customers and prospects engage with you?
Using actual, recent situations keeps these posts fresh and current.  The trigger for this post was a new client who has a successful retail business, who is even doing 'ok' in this elongated recession, but needs to stay ahead.  George (not his real name) was aware that Social Media was important, but didn't really understand why.  Do you know someone like that?
Businesses who set up SoMe themselves usually have a To-Do list like this:-
Setup LinkedIn profile – check
Setup LinkedIn business page – check
Set up Twitter – check
Setup Facebook – check
Setup Facebook business page – check
Setup WordPress blog – check
Find someone to write content for everything – check
Get back to the real marketing – phew
But where is the noise (buzz, action)?  Where are the links, likes, followers, traffic, Google rankings?  How will your clients, customers and prospects engage with you?  And the first question on George's mind – what is all this activity doing for my customers and my business?
Like most things in life, to achieve anything you need a plan.
Here are 5 steps to help you energise your Social Marketing:-
1.  Start
Decide on your objectives, identify your intent, create a strategy outlining tactics to reach and engage your audience.
Objectives may vary between companies but here is a start:-
Create connections with the type of people who will be interested in your services and products, to find out how we can help them better.
Create a vehicle for you to distribute relevant content.
Connect with customers and create an environment for them to connect with each other.
Start discussions on new ideas and products.
Make sure other influential people in your industry like your content and publicise it.
Help the buying decision and encourage new purchasers.
Create a communication channel for employees and suppliers.
2.  Know your customer
Follow your customers to see what they are saying; use Google Alerts to flag up when your name and products are being mentioned (and those of your competitors).  Be specific about who your friends are and who you follow.
3.  Be open and honest
Yes, really…  Marketers sometimes think they have to be seen as 'genuine', 'transparent', 'open'.  You should not need to even think about this.  Have good personal morals and high standards, always.
4.  Be helpful and useful
The key to good sales is quite simple, find out what your customer wants and make it easy for them to get it from you.  The same principle applies to SoMe, don't just announce what you have and do, you should build relationships and give people content that is useful to them.
5.  Monitor and measure
Not everything you say will be useful to others, and some things you thought were lame will get a good reaction.  You need to know this quickly and act.  Only focussing on likes, followers or sales, will stop you from seeing the trends.
Looking at the whole picture could show you that moving a follower into a newsletter subscriber could be the trigger that builds your sales funnel.  Sometimes the direct route to a sale is simple, but usually it is much more complicated than that.
Over the Christmas period I will be posting the Beginners Guide to Social Media, so, like George did, tell me what you need to know.  Also, what is your experience of Social Media, and what effect has it had on your business?