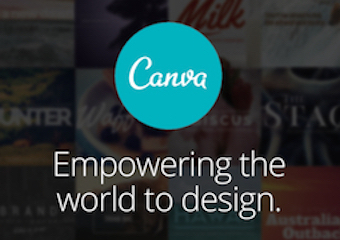 Using Canva to create images for your blog and social media
Discover one of the easiest and most effective design tools you can use to create amazing graphics to enhance your social media, email marketing or blog. In fact Canva can be used to create visuals for all aspects of your business; from newsletters to presentations and invitations to posters. The online free tool makes design super easy and accessible to everyone.
Canva is FREE! There are some design elements and photos that come at a cost of $1, each but unless you really want a specific image there really is no need to spend any money.
The platform is cloud based so all your images are saved to your account, ready for you to reuse or re-purpose them when you decide to.
The 'Create a Team' option was recently added meaning that you can add up to ten members to your team making it easier to share designs and folders.
You can sign up for Canva using either your Facebook account or email address.
There are templates for everything from presentations and letterheads to ebooks and infographics. There is no need to know the dimensions of a Facebook cover or Twitter header, Canva has done all the work for you and created correctly sized templates. Should none of these suit your design, then you can create your own custom sized documents and visuals.
Image editing made easy
Once you've decided on your design type, then it's time to choose a layout. Again the online design tool has done all the work for you. There is a vast library of layouts from which you can select and then customise, or you can start from scratch with your own photos that can be uploaded to Canva and then just clicked and dragged onto your design.
The image editing platform provides additional elements such as shapes, frames and illustrations to jazz up your design. There is a good range of fonts to choose from and various options for formatting your text.
Should you wish, there is an option to upgrade to Canva for Work so that you can add your own brand elements – fonts, colours and logos
You really do not need any graphic design experience to create stunning visuals to support all your business's marketing needs.
If you would like to know more about how Flow Online can support you in your social media and digital marketing then please call me, Alan, on 0117 9775776 or 07968 185544 or drop us an email.