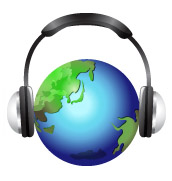 What's the point in making a beautiful newsletter, if it ends up in 10,000 people's junk boxes and nobody reads it?
As you may know, most people now spend more time reading their emails than they do surfing the web. Email is one of the most powerful mediums that you can use to talk to visitors, customers and prospects.
Here are 15 best practices that you can use every day in your automated email marketing activities. Used wisely and consistently, there's no doubt you'll see an increased response from your subscribers — whether it be for more feedback, more product/seminar registrations, or even more orders.
Email Marketing Tips about privacy and spam filters
The rules are in place to help 'best practice' operators like us, and to get rid of the email spammers who don't know what they are doing. Spam is something not to be taken lightly. What's the point in making a beautiful newsletter, if it ends up in 10,000 people's junk boxes and nobody reads it?
Email marketing is not spam or unsolicited junk mail, but automated regular email sent to people who want to receive it. Asking people to 'opt-in' (permission marketing) is amongst the best practices.
Email Marketing Tips about your customers expectations
If you are an expert in your field (which of course you are), your Newsletters topics and content will be easy to edit. Flow Online, a UK Bristol based Email Marketing Company can help you in quickly setting up Monthly Newsletters looking very appealing to your customers.
Email marketing can give added value to other marketing campaigns and can give huge value on its own when used for the right industry and when targeted to a specific audience.
Email Marketing Tips about using the correct Software
You can tell when you receive a small business email marketing from a company who has 'done it themselves'. What happens when the next one comes to your inbox? Delete. This does them more harm than good. Using the right software is the key to email marketing success.
Our email marketing software creates a report with detailed statistics about your business email marketing campaigns.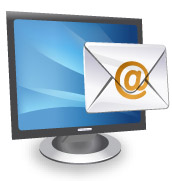 We can tell you:
How many opens the newsletter had.
Which links the customer clicked.
When the customer is on the website – which pages they visited.
How long the customer used your website.
How successful the email campaign was.
These newsletter statistics, alongside website analytics are incredibly useful for the development of your online business.
Following these free email marketing tips, why not contact us for a free email marketing consultation?