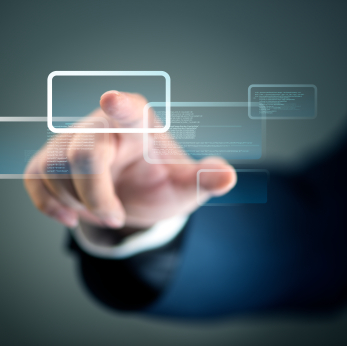 Be sure you have the technology partner who can mirror your professional attitude.
If you run a business you know how important it is to get the right technology. If you don't employ a technology wizz-kid, then how do you know what is best? Here are some thoughts and common mistakes to avoid.
1. What's best for your business?
Don't let the tail wag the dog. What do you want technology to do for you? Get a clear strategy. Not only calculate the cost to buy, but also to operate, and then work out the return you want to see from your investment, in what time frame.
2. Ignore the web at your peril
The web is not just for email, research, or for staff to do their shopping. Even if you don't have a physical product to sell, think about how you can use it to improve your business efficiency. Internet trading is now easier than ever; you can be trading online within one day.
3. It's not just about the purchase
Where you buy your technology can be the biggest decision you make. Think about after-sales service, installing the hardware and software, technical support and training. To ensure you really reap the benefits, look for someone who understands your business. Peace of mind allows you to concentrate on running your business not your IT.
4. The cheapest deal may be the worst
Reliability should be high up on your list of criteria to consider. Check hardware reviews in the computing press for advice.
5. What about your employees?
Many hours are wasted by bringing in new technology that your employees don't know how to use. Having the right tools for the job is a motivator for your people, but trapping them in technology they don't understand is exactly the opposite.
6. Treat your data like gold
70% of businesses that experience a major data loss go out of business within two years. Make sure that you back up your data in case it is lost, corrupted or stolen.
7. Don't lose the ability to communicate
Make sure you technology partners have thought about a plan B. This way losing the ability to transfer files, send or receive email or take orders over the internet is kept to a minimum if you ever experience network downtime.
8. Compatibility issues
Consider what systems your clients and suppliers use. Do you need a fast internet connection for downloading and uploading large files? You should also consider the kinds of files you might receive. Do your clients work in a Microsoft Windows environment, or Apple Mac software?
9. Beware of viruses
On average, it takes a full working day to correct any damage done from viruses. Imagine how your new customers will react if your sales proposal passes the virus onto them.
10. Technology is not just a tool
To get the most value from your technology, always think of it as adding value to your business. All businesses benefit when people work more effectively together. Consider how your business can operate more quickly and more efficiently.
Be sure you have the technology partner who can deliver what you need as business. Choose a company that can mirror your professional attitude; a company that can get it right, not just tell you what you want to hear.
Do you have any technology headaches? Let us know, or leave a comment, and we'll see if we can help.