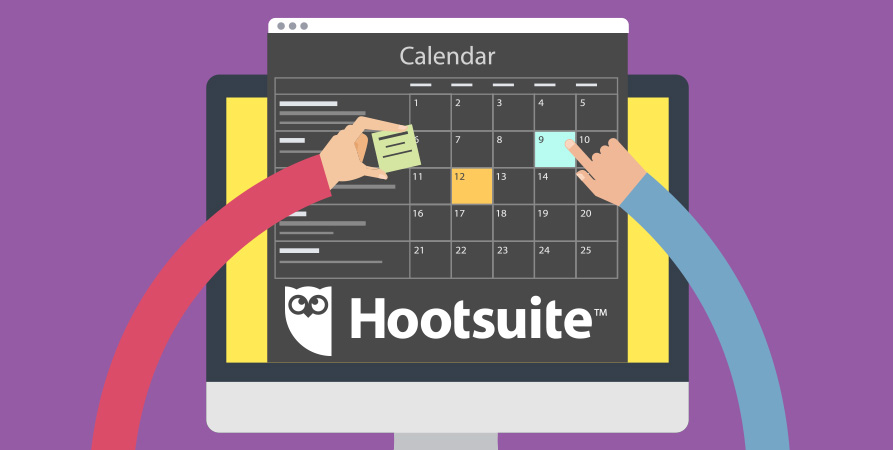 The Value of a Good Social Media Content Management Tool
Most people are checking their phones 24/7, which means scheduling your social media content so that it appears in front of your desired audience at all times of the day, night and week is becoming all the more important.
Fortunately, there are social media content management tools which allow for posts to be automated so that your message is still active even when you are not.
For many small businesses the Hootsuite tool is the first point of entry for planning and scheduling social media content.
The FREE entry level plan is a good place to start because it has more than enough features and capabilities to meet your scheduling needs.
3 social profiles
Basic analytic reports
Schedule up to 30 messages
2 RSS feed integrations
150+ free and paid apps and integrations
Online help centre
Free social media courses
Because you might need more than the basic free plan, Hootsuite offers pro, business and enterprise plans for larger businesses.
Sign up and connect your social networks
You can add and manage any of the following social profiles from your dashboard:
Twitter profiles
Facebook profiles, pages and groups
Instagram business and personal profiles
Google + pages and profiles
YouTube channels
LinkedIn profiles and company pages
WordPress.com blogs
Pinterest profiles
Set up your Hootsuite dashboard
The dashboard is intuitive and very user-friendly.
Set up streams for each social network so that you can monitor conversations and engage with customers.
Each social network offers unique stream types and search streams are especially valuable for finding social activity around specific users, locations, or keywords.
Use the tabs to organise your streams into groups.
Publish messages
You can engage with your audience at any time by scheduling your social messages and you can save time by scheduling a single message to multiple social networks at once.
Install apps
The app directory is a library of free and paid third-party apps developed to extend the functionality of the dashboard.
Download Hootlet
The Chrome browser extension lets you quickly share content to your social networks from anywhere on the web.
Download Hootsuite mobile
You can manage your social media on the go by downloading the app, available for both iPhone and Android.
Hootsuite Academy
Take a look at the courses that are available to help you maximise your social media marketing.
If you would like to know more about how Flow Online can support you in your social media and digital marketing then please call us on 0117 9775776 or drop me an email.