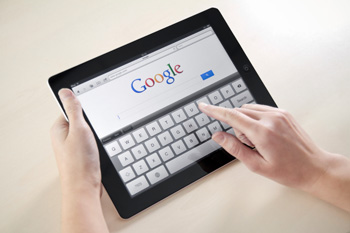 Improve your chances in the search rankings by being an active author and by interacting regularly online.
Why Google Authorship no Longer Shows
Google Authorship and establishing authority has been a hot topic in SEO circles since 28th August 2014 when John Mueller of Google Webmaster Tools announced in a Google+ post that Google would stop showing authorship results in Google Search.
Prior to this announcement there had already been two major reductions to Google Authorship. In December 2013 Google reduced the amount of author photo snippets per search and in June 2014 Google removed all author photos from searches leaving just bylines. At this point Google said that the removal of photos was a move towards a more unified approach to desktop and mobile search results and author photos didn't work well within the screen space of mobile devices.
Perhaps then the writing was already on the wall for Google Authorship when the August announcement was made. Google's reasoning behind the cessation of Authorship Google was that the test data of the three-year project indicated that there was not enough value in the search results being returned when compared with the resources needed to process the data. Additionally, adoption rates of Google Authorship were very low. Often non tech-savvy users who found the process too complex did the markup incorrectly and a study in 2012 found that of the Forbes List of 50 Most Influential Social Media Marketers only 15 (30%) were using Google Authorship mark up on their blogs and another 17 (34%) who were not implementing Authorship got the rich snippet author result anyway.
Even though Google Authorship is very much dead, Google is still committed to serving up content from high quality authors and experts. Read their mission statement –
"Google's mission is to organise the world's information and make it universally accessible and useful."
A recent set of Google quality guidelines focused on EAT: Expertise, Authority and Trustworthiness. Google is looking for keys to identify high quality content from trustworthy and expert sources. Authorship may not have been considered a success but Google is still looking for these signals when it comes to ranking content.
Author Rank is independent of Google Authorship it is an algorithm that takes information such as the sharing of posts on social sites, the quality of links to content, the interaction with content and the authority of publishing sites and then determines the trustworthiness of the author. This means that information tied to these factors can rank higher in search results than other content that does not have any association with such factors. Google will be assessing the value of an author based upon these factors so a user who is well-informed, well-engaged, writes great content and is recognised by a large community will enjoy a higher author ranking.
How can you make Author Rank work for you?
You can improve your chances in the search rankings by being active and interacting online –
Share your content (blogs, case studies, stories etc) on all your social networks and encourage your fans and followers to like and share your content.
Look for opportunities to contribute to other websites, blogs, online magazines etc. Ensure that your authorship is in the contributor byline this can get you links back to your other content/website.
Find the influencers within your niche, connect with them, get them to publish on your site.
Participate online; be active in other online communities outside of your social media, look for forums that you can post comments and content to.
Connect with people online; share their content make comments on their websites and blogs, connect with them via social media channels.
If you are attending an event or conference share that information, live tweet, post photo's look for opportunities to participate and get your name out there.
Remember 'content is King'. You cannot generate a good Author Rank without generating good material so you have to be publishing quality pieces that people will want to read and share and that Google will recognise the authorship of. If Google can consistently recognise your authorship you'll eventually be rewarded in the search rankings.
We'd love to know what you think about Author Rank, please leave a comment below.